In a post-penguin world the quality and not the quantity of backlinks come into sharp focus. Should a strong link footprint only be measured by metrics such as domain/page authority and social signals? What does it really take to build a great link? How should we use anchor text? And last but not least what role does content relevance and authorship play? During the session the panel happily answered the audience's questions as well as defining what really makes a great link.
The panel was moderated by Stephen Lock (Project Manager at Linkdex – @stevejlock), Marcus Tandler (CEO & Partner at Tandler.Doerje.Partner – @mediadonis), Simon Penson (Founder & MD at Zazzle Media – @simonpenson), Ross Hudgens (Founder at Siege Media – @RossHudgens) and Kelvin Newman (Strategy Director at Sitevisibility – @kelvinnewman).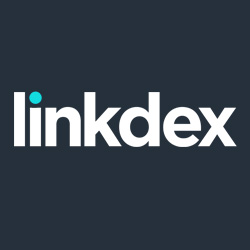 So what makes a good link?
Kelvin: A link that you aren't embarrassed about. Something you can take to your boss and say that you are proud of. Secondly, ask yourself if is it going to bring you traffic.
Marcus: When we recruit link builders we ask them 'what makes a good link' and we make them show us 3 links they are proud of. A lot of people show blog comments, seriously but that doesn't really count. In Germany you have people working at SEO agencies but they have never really learnt good SEO.
Ross: Ask yourself would the link have value outside the search engines?
Sean: From a technical stance – relevancy is important and the impact it has. Trust is important. Google is collecting a lot of information of where good and bad stuff is happening – this should help you with your efforts.
Kelvin: Good links are the same as they always have been.
What makes a great link profile?
Kelvin: A link exists in context of your competition and not particularly Google. Everything you do is connected to your competitors.
Marcus: We don't control anchor text and Google doesn't need direct anchor text to figure that out. Google will pick up on the good stuff. Don't obsess!
Kelvin: Look at your competitors link profile and if they are good learn from them. Proximity to the norm is the rule.
Sean: Try to earn the right link profile rather than manufacturing it. You won't have anything to hide then.
Ross: If you open a link profile and you see that you can't get those links is frustrating. Don't try to copy your competitors too aggressively – focus on good content instead.
Stephen: Links I find difficult to get are non-English links.
Ross: If you can't change links manually you probably have pretty bad links.
Sean: Link quality and anchor text is important. Google is looking for bad links and they are looking at where these are coming from – mostly they come from the same area of that link graph anyway.
Kelvin: If you've been hit by Penguin then you know it's link related. If it's Penguin – it's algorithmically related. Generally, try to do positive stuff. Rather then spending all this time removing bad links.
Marcus: I get a lot of people saying 'I got hit by Penguin' – but they actually just have bad links. If you de-build links you need to build new but good links. If you have been hit – and want to do a reconsideration – don't hide things  – namely links you aren't 100% confident with.
Kelvin: You have to understand the quality team's work flow. Last week the ex Googlers said that with the disavow process you are better off by disavow the whole website rather than the links.
Sean: We've seen greater positive returns from the combination of disavow and manual re-submission. Do both – but do disavow at least 48 hours before re- submitting.
Ross: Some link profiles get disavowed – but it takes time to gain links back.
At what point is a domain so badly that you know that you have to throw it away?
Marcus: You will know! Just try something new then.
Kelvin: We've focused on getting good writers – and published their content on third party pages. If we'd have published on our blog the results would have been different.
Sean: it's very much a branding question as well.
Ross: I agree with Marcus a lot. Do I really deserve ranking number one? Can I ever actually get to number one?
What are your thoughts on social media and Authorship?
Sean: it's early days still, but the challenge is that it is really useful – validating link quality has massively changed. And social shares contribute towards the quality of the author. But the roll out will be tough though…
Marcus: There are industries though that are just not social and Google is kind of ignoring that. In terms of SEO the move makes perfect sense. In general it makes a lot of sense. It's just another layer to trust links again. We now have so many different platforms. But now they can identify individuals – they know you – having that on a personal level makes it far harder to spam. I am very careful on what I am sending out my friends now. People are becoming conscious about their own profiles now.
Kelvin: We know that the two are correlated – if you do stuff that gets you social shares I will want to learn from that! It is a good proxy to estimate how engines work.
Ross: We shouldn't be thinking about manipulation anymore but content marketing instead.
Sean: Just try to add value.
Whats the future of link building?
Ross: It will be called content marketing. My background is link building though. How we build links will change much more in the years to come. Penguin and Panda were just the beginning.
Marcus: SEO has transformed into a creative job. We came in as code monkeys and geeks and now it has become far more creative as we need to create good content – that people like and share.
Kelvin: I train a lot of PR people in SEO and they would love to have SEO skills. The skill set we as link builders bring to the table are great. Link builders would be great PR people. It's a cultural change I believe. Now the pressure is on!
Sean: It will still exist but to a lesser degree – it will become far more technical though.
Stephen: People were struggling with SEO but I believe they are more likely to get content marketing.
Kelvin: It might have a better reputation than link building but it will be confusing.
All agree! But it's definitely a better term than inbound!
What are your favourite link building tools?
Ross: Opensite Explorer, fresh web explorer from SEOmoz, and Google blog search for finding mentions online.
Kelvin: LinkedIn  – gives you names and the company an individual works for. You can use an 'email finder' – looking for their Avatar. Then you have their email. Okay, it doesn't give you a link but you will be able to get in touch with that person.
Marcus: It works with Gmail as well. I use Author-rank – it shows you authors and enables you to get in touch with influential people. //////////
Sean: Buzzstream – is good to scale outreach.  Check my links in chrome – so that u aren't missing anything. //////////
Kelvin: The idea of content is great but you won't get anywhere without outreach. Stumple upon page discovery works well too.
Marcus: Write a very comprehensive article and be generous with linking. We will buy traffic on AdWords and we have an amazing success rate. Stumble upon page discovery is great too.
Sean: Facebook is pretty good. Especially with its latest enhancement and the potential to share that content now.
Scaling link building is a big topic now….
Ross: Build something you can gain equity with – email subscribers, followers, and friends – you will be able to distribute your content to that network.
Sean: there are left and right brain people. Some are better with the technical parts and others are better with the creative stuff – and that is something we really need to take into account now when recruiting and executing a campaign.
Kelvin: Imagine you are given the task to get links from fashion bloggers – you should not be paying for influencers to link to you but pay them for writing about you!
Marcus: It's always good to be flattering and charming. Approach them friendly! Journalists often don't get paid well so pay them more and they will be grateful and write a compelling article.
Kelvin: You should act as a conductor. On a film set various companies are involved and that's how you should think about those creative projects.
What are your best tips?
Kelvin: I think it's mainly hard work! Coming up with a good idea and doing it and sticking to it. Usually with a blog it takes about 2 years to see the results – consistency is key.
Ross: Try to produce as much content in house. If you use someone externally they will get more authority etc. but not necessarily you.
Kelvin: You need to know what risky links you have – you might not want to disavow now but knowing the risk is important. Agree with your boss on an acceptable risk level. Have an honest upfront adult conversion about it.  Look why we are at content marketing now.
Sean: The industry has been build on secrets and now it actually is really hard work. My first tip is to have a content strategy and relating that to the user.
Ross:If you can get people to convert on your site they have trust in you! If you have a new York Times testimonial on your site that will contribute to the trust and credibility factor.