At times when we are investing more time and effort into creating and publishing great content prioritising what we write and how often we write has become an integral factor to maximise your ROI. Placing not only content but great content at the centre of PR and digital marketing has become pivotal to any successful campaign. As a result we have held a Think Tank on "Great Content Matters" with a fantastic speaker line up from various different backgrounds such as agency-side, big brands, PR and social – sharing their experience and predictions with us. Since this issue affects far more people than those who were present we've outlined they key points made by our speakers for you!
Speaker Presentations
Mat Morrison, Social Media Strategy Director at Starcom MediaVest, Twitter handle @mediaczar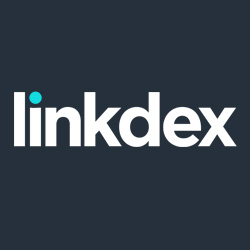 "Shareable Content"
Mat is a leading social media strategist who has been working with top brands such as Procter & Gamble, Hewlett Packard, Sony and many more. His experience further spans from agency work as well as consultancies.
To his knowledge the phrase content is king has been around for a long, long time hence there must be some truth to it!
According to Mat the world is pretty unpredictable – so Starcom MediaVest spend a lot of time on creating something beautiful for their clients. Even though agencies have been making content for over a century they are now facing and targeting a far more diversified target audience
Tactical campaign observation is important – since there is no right or wrong answer
Get your mechanics right since social media cues define themselves. For instance when looking at viral we are looking at 2 measures – shares per view and clicks per share
He highlighted that headlines can often be a tricky issue – usually when reading a headline the reader immediately knows what the article is about (due to clever and witty wording). However, this technique doesn't necessarily work in social media – an issue many still struggle with
A great brand example is Red Bull integrating owned, earned and paid media. Red Bull drives incremental sharing through their breath taking outdoor stunts which automatically benefits their search efforts
You must talk about things your audience is responding to
Journalists love social, exploiting niche interests and jumping on memes so ensure to nurture your relationship with them
Create content that is about them and not about you
He reminded the audience of Maslow's hierarchy of needs model (a marketing pillar) where the ultimate goal is self worth and social media has become just that
The secret is to combine sharing with self interest, the challenge though is how you make them wanting to share on social media. Even though 'referring a friend' and 'getting a month for free' might seem a bit dated but it still works. Another example would be publishing an ebook and offering it for free to people who tweet about it – it works!
Marketing norms so far have referred to– your time is worth X, if you do this, I will do Y in return for you (worked for centuries). However, there has been a drastic shift in terms of social norms namely you do this because you're fixing your place in society. Basically a reflection of an individual's perception of how the world is. In the US for instance fire men are actually volunteering – so what motivates them to go to a burning house to rescue people? They think it's valuable something that is really admirable
It's important to reward social sharing and avoiding simple one-to-one thinking. Find or create value whilst avoiding extrinsic value and exploiting social norms
Danny Denhard
, Senior SEO Manager Europe at VoucherCodes.co.uk, Twitter handle @dannydenhard
"Creating the Perfect Content Cocktail – Do PR, Social, SEO & Content Mix Well?"
We were keen to have Danny on board since VoucherCodes.co.uk have moved from traditional SEO into integrated digital marketing focusing on content and PR. Their strategy works really well since they have also been working hard on creating an editorial team to ensure high quality content output.
Danny had a very interesting perspective as he compared content marketing to making the perfect cocktail
He started with the main ingredients of a cocktail and then compared them to content marketing. So what do you need to create the perfect content mix then?
Ice – is important to cool drinks (no one likes a luke warm cocktail, right?) down and keep them chilled – the crucial sweet spot
Spirits – spirits are strong and make the most important part of any cocktail as it determines the drink's core taste
Fresh fruit – 90% of cocktails are made with fresh fruit – even though the fruits might end up on the floor at a night out, but then again they are crucial in differentiating a cocktail
What about juice and mixers? Do you need them? Or what about a bar person? What about pre-mixed cocktails – they taste horrible, don't they – Smirnoff ice anyone?
Let's make a content cocktail a la Danny Denhard then….
We start with ice which in this case is social media as it gets the message out in the first place.  At VoucherCodes the social media team is one of the busiest departments as it delivers the 'wow' factor
Good quality rum is comparable to a PR team. It's a crucial part for VoucherCodes and has generated them really good links whereas they got coverage in main publications such as the Daily Mail.  It's interesting to highlight that PR is a crucial factor for them
Bitters and gomme equals SEO, in this instance. VoucherCodes have a hit list of people to contact for brand mentions.  It took them 6 months to figure out how to optimize the process. The solution?  They gave PR all their knowledge so that the PRs could then take influential journalists/bloggers out for a nice meal. Something SEOs would probably not do. At VoucherCodes SEO is  placed in the middle of social media and PR.  Danny reckons PRs are the best SEOs in the world – if they are equipped with the right digital knowledge. SEOs need to give them the flavors  (understanding) to truly induce the cocktail though
Fruit & orange peel equals content. Danny's team has put a lot of focus on creating a really strong 30 people editorial team.
Stir, stir, stir – you need to stir a cocktail about 30 times to get it to room temperature to get a  really nice tasting drink. The same applies to the different teams. The integration of PR, social, content and search is what makes VoucherCodes one of the market leaders
He advised the audience that getting bloggers in one room is really valuable since they are keen to be part of a brand and are happy share its content
Building communities helps VoucherCodes to stay ahead of the funnel (the same applies for Coca Cola) – since they are right inside and hear what people really want. Becoming a channel for a big brand is a good tactic. For smaller businesses building a community might be a bit more difficult due to budget restrictions – but if you are in the position to create one take your time and work hard on it. Reinvest time into building a community! Get information in front of your audience with the right hook – messaging and investing time in it. You have to go old school and go along the lines of inbound marketing. You can also use PPC and sponsored social media to put the message in front of the audience – ensuring they are exposed to it.
"Smarter Content"
Matt began his marketing career 20 years ago in direct marketing agencies, before progressing into digital marketing. Even when the dot com bubble burst he continued to immerse himself in all things SEO. Over the past 9 years he has trained SEO teams, created in-house agency search technology and worked with brilliant brands, before becoming a founding member of the Linkdex team and managing product development.
OK content is actually NOT OK
Only smarter content gets socialized  – Matt then went on and showed the audience some smarter content examples (please see his Slideshare for more details)
Matt then let the cat out of the bag and announced what we have been working on very hard over the last 3 weeks smartercontent.org
A community of passionate digital marketers who appreciate smarter content rather than just OK content. All sharing examples of what great content looks like – allowing the community to up vote on their favourite content examples.
Now it's your turn to logon and see some real smart content
Marcos Guerrero, Marketing and Media Sales Director at Thomas Cook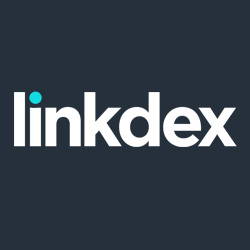 Marcos is one of the most talented people within the travel sector having worked for Expedia, as well as his own company ticket.com. However, a big part of his professional life is now dedicated to Thomas Cook
It must be said that he had a slight different take on his presentation since he didn't use power point but shared his insights with the audience via a flip chart board
91% of travel customers use more than one travel websites to plan and organize their get away – a very competitive vertical
Today's customer lives in an omni-channel and multi device world surrounded by screens
Thomas Cook have been working hard to establish the travel customer's online decision making process and came up with some really interesting stats
1) Inspiration-  According to a Google survey 49% of customers decide to book a trip after seeing a piece of travel content online. This refers to people who already think of buying something but don't know where to go yet.
2) Research – your typical travel customer spends around 3 months researching holiday destinations – comparing different website offers. If you have decided that you want go to Spain but you still don't know when, with whom, etc. Thomas Cook is putting great focus on really understanding online personas better within the travel industry.
3) Validation: during this process an individual has already chosen the place and knows with whom they are going on holiday.
4) Booking: during this stage the hotel, and flight have been booked and paid online.
5) Planning: reviewing all the activities on offer at the chosen destination.  What options do I have when it's sunny? What alternatives do I have when it's raining? These are all questions that have to be taken onboard by Thomas Cook  therefore hyper, personalized local content is still massively untapped in general – so start focusing on it.
6) Travelling
7) Reflection: the process of sharing your experience with your peers via social media, the phone and word-of-mouth.
Attention,  apparently 49% of travel customers use social sharing as part to get their own inspiration going of where they could head to next
Thomas Cook is now sourcing content from local content creators who know best about leisure activities to fill the market gap of personalized and local content
 Jono Alderson, Head of SEO and Analytics at Twentysix, Twitter handle @jonoalderson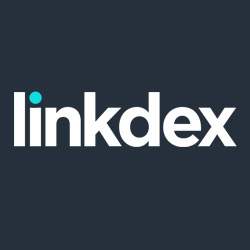 "Measuring the ROI of Content Marketing"
Jono provided a really interesting and not at all terrifying analytics for content presentation. He is currently one of the leading  analytics experts in the country pushing boundaries with data-driven decision making
According to Jono the question we should ask is how well does what I am doing work?
ROI is about value – asking questions such as: which lever shall I push, which area shall I invest more in, which areas should I do more in?
From his perspective there are big challenges to overcome. For instance, if you think of the funnel which includes zealots, converters, prospects, passives and haters (people damaging your brand) – all of them contribute to the ROI of your content. It takes a long time nurturing to get from the bottom of the funnel to the top.
Considering the role of content – poor content will damage your reputation whilst good content will improve the perception of your brand
Data analysis has become more challenging as we are able to gather more and more data
There are 2 routes to understand what happens from your input on to your output
Don't forget to re-educate your stakeholders on the crucial role of content marketing
Use top level business objectives – the HIPPO defines what the business does
If the HIPPO decides the brand needs to be a thought leader the logical solution is to get the content team start blogging (he provided a great slide offering an overview of metrics and KPIs – please see his presentation for more details)
To achieve content buy-in, you must build a HIPPO opinion into defined metrics such as objectives, KPIs, key segments and performance key concepts
We need to start thinking about content with less value evaluation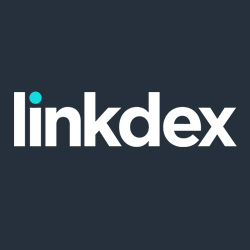 "Integration – Breaking Down Internal Silos"
Phil holds one of the top digital jobs in the country leading the digital MoneySupermarket team driving their success scaling organic search, data based decision making as well as building top teams.
 The business is a price comparison website encouraging people to switch to cheaper deals  – helping customers to make the most of their money
Phil usually doesn't really take up on public speaking engagements so speaking at our Think Tank was a bit of a personal milestone for him – and a great treat for us!
We are faced and exposed to more content than ever before – both online and offline
The web has seen a major structure shift in the last few years – whereas the focus has shifted from domains to people and their online relationships with others
We are now in the position to accurately map and measure social interactions. As a result it's now easier for us to increase our understanding of how we as humans actually make decisions. During the last decade we have learnt more about the human brain than ever before therefore it's crucial to understand social behavior: how we interact, how we make decisions and what influences us
Moneysupermarket.com currently has a 50 men strong in-house digital team truly harnessing the power of digital
We are faced with a new type of customers for whom search plays a crucial role since they are either on the go, from home or from the office. We are all connected in a multi-channel device world.
But what does this mean for us?  Key is to be omni-channel, real and live data driven
Phil then moved on to the evolution of SEO/content from Google's point of view. Back in 2007 keywords and links were the main components. Later in 2007 – universal, keyphrases & links evolved.  2008 saw that engagement, social metrics, universal, keyphrases and links were evaluated. In 2012- authorship, multi device, co-optimisation and engagement became the new ranking factors
We have seen a very fast moving shift within the industry from domains to people
Content marketing was also described as the new SEO – which is all about earning links and for that you have to be 'real' and 'fast'. This includes: universal content, social sharing, community management, digital PR (skills SEOs still need to pick up on), authorship and influencer network science
So why does MoneySupermaet invest in content marketing? Because it's a necessity, to gain online visibility and to best satisfy the customers' need in a multi device world – if we don't know the answer to something we usually use search to learn more about it
The content marketing era highlights the shop vs publishing business model which is a current challenge for MoneySupermarket but they are moving in fast
The integration of PR, content, social media, search and CRM is inevitable
Data insights and  throughout understanding should be the starting point to truly understand what the consumer needs
They launched their Super Kid Savers campaign earlier this year and are nominated for a European search award. The objective was to teach children how to save money. So parents were asked how they teach their children this skill. The best suggestions were then valued by a judges panel. The winning ones were then nicely wrapped up via an education station for children to log on to and learn how to save money – and so far it has proven a big success (hence the power of user generated content)
Phil advised the audience to start using agile marketing tactics
The audience was also provided with a content marketing framework (please see his presentation for more details)
Key challenges digital marketers are facing are 1) Structured Idea Generation – making it relevant by being creative and having processes in place. 2) Transmission from old SEO to new SEO 3) Agile Marketing  – a real loosing to the control most of us wish to have. In other words a democratized workforce! 4) How Search Influences Brands and also Amplifies messaging 5) Google news  6) Ranking flux – content marketing skills need to be developed 6) Campaign KPIs – quality always comes before quantity
MoneySupermarket have now also removed the SEO tag from their job titles – their former SEO team is now called organic performance team
And last but not least he gave his opinion on why you need to get on the content marketing bandwagon: to optimize for search, for a democratized workforce, to create online assets real fast and to educate and entertain your audience
Integration is a journey and not a race!
Simon Penson, MD and Founder of Zazzle Media , Twitter handle @simonpenson
"Content Strategy – Make Ideas Your Friend"
Simon has established himself in both the offline and now the online publishing sector. Apart from that he is one of the most influential bloggers publishing on the likes of Econsultancy and Search Engine Watch as well as being a well regarded industry speaker.
According to Simon the key to content marketing is differentiation. He also compared content marketing to creating a piece of music, a nice flow is important!
So how do we create those great traffic spikes? Every brainstorm needs a structure and Zazzle follow that line. They usually have 8 defined pillars in place – more on these in a bit
He also places great value on ensuring that the scene is set for creativity
He then shared Zazzle's current content marketing pillars. 1) objectives: 2) personas: 3) data (search, social, surveys, qualitative, quantitative) 4) content types (blog, video, opinion, interview, etc and then aligning these to the content ideas) 5) learning styles 6) long tail (e.g try out uebersuggest 'suggest on steroids') 7) semantic association (understanding the user intent behind the search query) 8) platforms (G+, Twitter, Facebook & more)
Simon was keen to share some more about their data pillar – social has been around for some time but not until recently we started accessing that (he suggested you try out Facebook Power Editor)
The Zazzle founder then shared a Phones4u example with us: Facebook data allowed him to split the age of the audience as well as the percentage of who 'liked' things on Facebook helping with new content creation ideas.  This put Zazzle in place to understand what the audience was really into
Andrew Smith, MD of Escherman, Twitter handle @andismit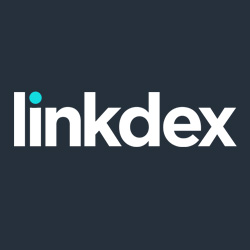 "What Can Content Marketing Learn From Public Relations"
He is currently MD at Escherman a leading digital communications agency with clients such as Oracle and Zendesk. He has accumulated decades of experience in PR, marketing and has seen the industry evolve from a very unique perspective for 28 years. Furthermore he was also the co-author of a book called "Share This" on social media and its role within PR. His book attracted great testimonials from the likes of Sir Alan Sugar.
He literally rushed from the content marketing show workshops to our Think Tank to share his views with us
Pretty much at the beginning of his talk he quoted David Ogilvy who said "you cannot bore people into buying your product you can only interest them to buying it" and that's exactly what content marketing is about just with a more data driven approach
Further David Ogilvy said in his day that we should use research as the starting point for any campaign
The difference between PR and content marketing is that the later focuses on telling your own story rather then building media relationships attempting to get a story published
He suggested to use 'Lissted' – which gives you a 25,000 strong journalist database – providing you with insights on what journalists are interested in
Andrew then went on to share his attributes of great content which consists of 3 components: relevance, value (entertaining/educational) and originality
Google has changed the way it looks at links today – it wants to see high quality copy on sites ensuring that the content was created by humans
He reckons one of the main challenge for PRs is that they are so busy placing content via journalist relationships that they often forget to ask about a link!
Google Analytics is a god send to PRs and content marketers providing a way of seeing the direct and indirect contribution made by any channel against a specific goal
Good content is clearly distinctive: as people will socially share content, if you've been sent a great piece of content by a friend you might get curious to find out if there is more from where that came from, right? They then might start using the website more frequently since it's perceived as a trustworthy content source
The challenge is to decide what content to create
Approach content with the audience in mind and create something that will genuinely have an impact on them
However, content strategy is greatly affected by any the organizational objectives – think of the HIPPO as mentioned earlier on
The value of content can be and must be measured  – think attribution assessment